The ASM Fellowship is the highest award made to a graduate student member of our Society.  The award is intended to recognize current accomplishments in Mammalogy, service to ASM, as well as the potential for a productive, future role in professional Mammalogy.  This year the award is $15,000.  In addition, the fellowship recipient will receive a set of ASM Special Publications and Mammalian Species.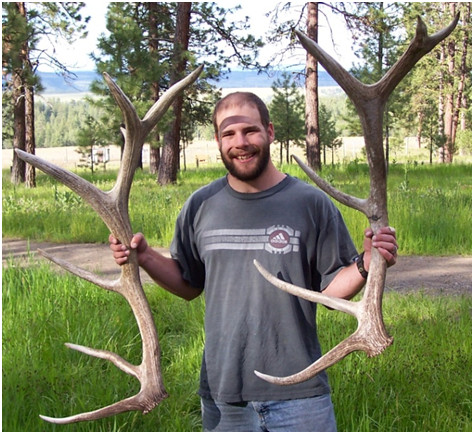 The recipient of the 2012 ASM fellowship was Ryan Long of Idaho State University.  Mr. Long is author of 10 published or in-press scientific papers in Journals such as Ecological Modeling, Journal of Wildlife Management, Rangeland Ecology and Management, and 2 papers in the Journal of Mammalogy.  He has funded his research through 6 grants totaling over $210,000 from the Department of Energy, the Berryman Institute, and the Rocky Mountain Elk Foundation to name only a few.  He received an EPA STAR Fellowship, and an ASM Student Honorarium among other awards.  Mr. Long has been a member of ASM since 2002 and was a member of the Resolutions Committee from 2005-2010.  He has presented his research at professional conferences 27 times, 5 times at ASM meetings.
Mr. Long submitted a research proposal entitled "Linking Climatic Variability to Behavior and Fitness in Herbivores: A Bioenergetic Approach."  This research will address how behavioral choices made by large herbivores influence energy balance and fitness -- one of the most significant knowledge gaps in our understanding of the ecology of large herbivores. He will use a novel bioenergetic approach to assess effects of the thermal environment on variability in behavior, energetics, and fitness of a keystone species. Research is being conducted in 2 ecosystems with markedly different climatic regimes, vegetation associations, and topographies. This comparative approach will allow elucidation of the mechanistic underpinnings of relationships among climate, behavior, and fitness of large herbivores, and will provide important clues about how these mammals might alter their behavior in response to rising global temperatures.